We are pleased to inform you about  Animal Communicator Kim Malonie's interview: Our Co-Inhabitants with French, German, Spanish, Chinese, Portuguese, Russian, Arabic, Persian, Japanese, Korean, Aulacese(Vietnamese), Thai, Indonesian, Malay, and English subtitles.
The show was uploaded in our website download section after the airing with worldwide access.
WML&Blessing,
Be Veg, Go Green, Save the Planet.
---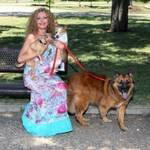 The boys and Bella are doing great!!  Maj now gets up AND down the back steps from the porch to the yard and comes and goes as he pleases. He literally leaps and bounds through the back yard and LOVES sitting out and getting sun with Mac. He and Mac are now wrestling and playing with each other again and he plays with me and his new chew toys. 
 What an amazing difference after we talked with you! She is so relieved that she finally got to communicate with me – we're even closer now and share very special time together. She's so much calmer now too. Thank you so much Kim you are truly amazing!
Phyllis R
Breast Cancer Resource centers of Texas
www.bcrc.org
---
I just finished your article in the Sedona Journal of Emergence. I love your articles and always gravitate right to your page! Your articles are read far and wide around the world, thank you for connecting us to our animal friends, you provide a great service to us all!
Sincerely, BJ Killeen,
Naturopathic Doctor
---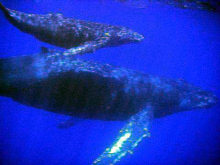 Thank you so much for your time and energy today! It was amazing how you were able to help the whales. You are a precious gift to me and ALL the animals that reside with us on this wondrous planet – "a breath of fresh air" the whales say!
Constance Rose,
Whale Tour Guide, Hawaii
Thank you again for being the voice for my furry love angels. Brought me so much peace and hope. More than I ever expected. Mind blowing really.  You are such a gifted animal communicator. The level of communication was beyond any communication I've ever received before. Wow, I mean, really WOW!!!   Mary B. Colorado
---
Dear Kim, just a note to express my awe at your ability and work for all of god's creatures. I find myself turning to your article upon receiving Sedona Journal of Emergence monthly, and so enjoy your gift. Many thanks for the work you do!
Pat G.
York, Pennsylvania.
---
I have recommended Kim to other Dandie Dinmont owners who wanted to know more about their dogs. All have been astounded by Kim's ability to communicate with their dogs. The relationship you have with your animal is changed for ever after Kim communicates their likes and dislikes to you.
Juliet Sturney
Treasurer DDTCC (Dandie Dinmont Terrier Club of Canada)
---
 Kim is amazing! Her ability to read the animal's conditions and concerns through the people present was truly something to see. Her gift allowed her to dispense advise to many people and I'm sure there are a lot of happier pets for it! 
Susan Holland
Curator Belleville Library
---
Kim Malonie saved my relationship with my young dog, and perhaps saved my dog's life. Stella was becoming aggressive. Kim was able to discover what was really going on with Stella. That allowed me to figure ways to keep her calm an in control.
Sara Jewell,
Journalist & Broadcaster
---
---
I was in awe immediately as Kim Malonie was able to pinpoint my cats' personalities and behavior. My Maine Coon made it clear she wanted me to slow down and stop speeding, that I would get a hefty speeding ticket in the near future.  I changed my cats' food to an all-natural diet, changed kitty litter and frequently talk to them as they requested. I have even stopped speeding.
My cats are  calmer, quieter and happier.
Irene Newington
Community Press, Western