WHAT IS INVOLVED IN A CONSULTATION:
Your animal companion doesn't need to be present during your consultation. When you book a consultation I ask that you have your questions and/or concerns ready about your animal companion or the animal you are concerned about, then I can "give your pet a voice" so you can understand what your pet is trying to tell you and you can communicate with each other; either by email, telephone or postal; which ever is easiest and more convenient for you.
WHAT IT IS LIKE TO HAVE A CONSULTATION WITH ME:
During your consultation it's all right if you aren't with your animal companion. If you have a recent picture of your pet, that's great but if not thats fine also. I'll ask you questions such as; what is the animals name, age, gender, and species, how long you have had or known about the animal. Don't worry if you don't know that's fine also! You can send me a picture if you like but it's not necessary for me to get your answers you need. I also do healings on animals if needed during your consultation, no extra charge. Feel free to ask me anything that is concerning you. I do not judge anyone and my heart is always open to you.
THE TYPES OF ANIMALS I CAN HELP YOU WITH:
I've worked with thousands of species worldwide such as; cats, dogs, horses,whales, tigers, elephants, alpacas, farm animals, zoo animals, wild/domestic cross breeds, horses, reptiles, rabbits, hamsters , etc. I am also able to connect you with your animal companions that are living or that have crossed over. 
I also get calls and concerns about wild animals, and sea creatures
 THIS IS HOW I CAN HELP YOU:
I help ALL animals/mammals/species with Physical, Emotional and Behaviour issues such as aggression, fear, allergies, phobias, to name a few. I also work with animals that have passed over. I am an animal communicator, animal whisperer, animal behaviourist, pet psychologist, to name a few. During your consultation I can make suggestions for you about Homeopathic remedies, herbal tinctures, flower essences and nutritional supplements that may better help the animal in question. Remember they are only suggestions and they do not substitute for veterinarian care. *Disclaimer: I do not diagnose nor treat, as I am not  a veterinarian.
PREPARING FOR YOUR CONSULTATION: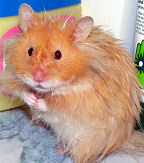 You may want to make a list of questions/and or concerns you are having so you don't forget anything, some commonly asked questions are:
How is my pet feeling, are they in pain anywhere?
Would my pet like to have a companion, are they lonely?
How can I make my pet's life more comfortable?
My pet has been sick for a long time and is very old: is he/she ready to pass over?
Why is my cat going outside his litter box?
Is my pet happy with his food, does he/she have any allergies I should be aware of?
Does my pet love me?
My pet does not like to travel is there something I can do to make travelling easier for him/her?
Does my pet feel at ease with their: pet sitter, kennel, trainer, stable mates, paddock, barn?
Why is the pet I adopted aggressive?
Why is my dog or cat urinating and defecating in our house?
Note: Having an open mind during the consultation will allow the animal to communicate easier and let the consultation flow better.
SETTING UP A CONSULTATION:
The fastest way to reach me is by email:  kmalonie@eagle.ca 
or you can leave me a message how I can help you 905-342-5312
CONSULTATIONS ARE FROM 30 to 60 MINUTES IN LENGTH:
If you are located in the U.S or Canada I can phone you once we set up a date and time for your consultation, otherwise we can communicate through email or postal.
CONSULTATION/READING FEE:
30 – 60 minutes
$111.11

Animals: 1-3 animals consultation per household. For additional animals, inquire.

Personal Psychic Readings: Fee is the same for people, please specify when contacting me.
PAYMENT OPTIONS:
Payment is due after booking your Consultation/Reading. I accept E-Transfer, Visa, Master Card, and Pay Pal. I could send you an invoice. If you send a certified Money Order (cashable in Canada) it must be received and cleared before I will book your appointment. Personal Checks must be recieved and cleared before your appointment can be booked (it usually takes 6 business days for the bank to clear). Then I would contact you to set up a date and time. *Payments will not be refunded only rescheduled appointments.
CANCELATIONS:
24 hours in advance. Feel free to contact me at kmalonie@eagle.ca or 905-269-1957 to leave a message.
MAILING ADDRESS:
Kim Malonie 
5193 Cook Rd # 115
Hamilton Twp, Ontario K0L 1E0