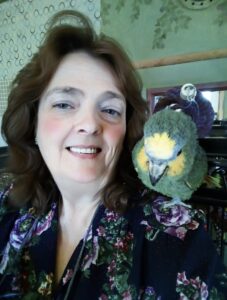 Kim Malonie was born with the gift of Clairvoyance (Clear seeing), Clairsentience (Clear sensing), and Claireaudience (Clear hearing). She has been "reading" people and animals since she was a little girl, always working with Angels and the higher realm of universal light.
Everyone was born with the ability to perceive things outside their natural senses, gut feelings and Intuition. Gifted Psychics and Mediums may provide clarity for you seeking guidance about situations or events.
My fee is $75 for 30 minutes. Once your payment has cleared I will book your consultation. I accept Visa, MasterCard, PayPal. You can email me your questions, include if possible the most recent picture of yourself…You are a beautiful soul! Feel free to be in depth with your questions the more open you are the better your reading will flow.
*I am working on upgrading my site if you wish to book a reading please leave a voicemail at 905-342-5312 or email me kmalonie@agle.ca